AirPave®
A revolutionary yet affordable development in photocatalytic concrete to facilitate the reduction of pollution in the urban environment.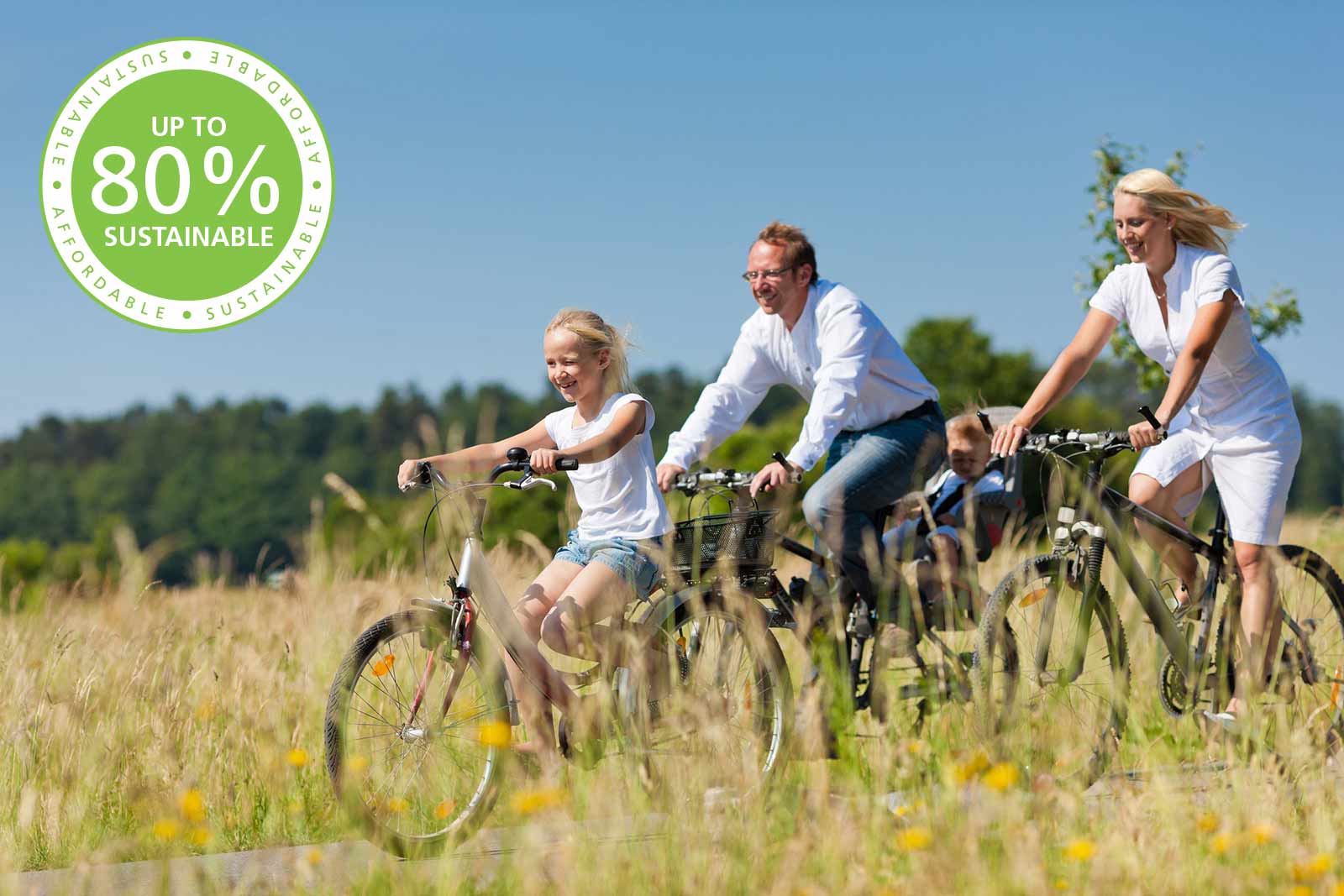 AirPave in Natural
450 x 450 x 50mm
Nominal Size (mm) 450 x 450
Work Size (mm) 447 x 447
Thickness (mm) 50
BS Designation E50
Photocatalysis is a well known natural phenomenon and most life on earth depends on photocatalytic reactions such as photosynthesis. There are a number of materials that display photocatalytic behaviour and are able to oxidise and breakdown pollutants. Titanium dioxide is one such material. Advances in nanotechnology have resulted in the production of photocatalytic cement such as TioCem® which incorporates titanium dioxide. The use of photocatalytic concrete has been proven to improve both external appearance and the environment, through self-cleaning and reducing pollution in the surrounding air (1). The principle of exploiting photocatalysis in cement-based products is now well established and the performance of photocatalytic concrete surfaces has been proven both in laboratory and in full-scale practical trials and applications. At present, many UK cities and conurbations clearly exceed the limits for air-borne pollution imposed by the EU Air-quality Directive (2).
Pollution from exhaust gases is one of the major problems facing cities and other built-up areas. Nitrogen oxide and nitrogen dioxide (NOX) are pollutants which are hazardous to health and increase the risk of respiratory infections and can impair breathing.
Oakdale's unique manufacturing processes utilize TioCem® in an innovative and efficient manner. The result is AirPave a new and affordable TX Active® environmental product which combines all the sustainable qualities of our Centurion range with the added benefit of also improving air quality.
• The concrete surface decomposes harmful nitrogen oxides (NOX) by means of photocatalysis.
• Natural daylight is sufficient for initiating the photocatalytic degradation of harmful NOX into harmless nitrate (NO3) which is then washed away by rainfall.
• The photocatalytic reaction does not diminish with time and is continuous.
• In tests, 40% of NOXwas immediately oxidised into NO3.
• TioCem® cement complies with the European standard for cements and durability properties are the same as standard cement.
• Ecologically clean and neither toxic nor hazardous to health (3).
• TX Active® is a quality label for the photocatalytic activity of building materials which is widely used throughout Europe.
References
1. EC project GRD1-2001-40449. Photocatalytic Innovative Coverings Applications for De-pollution Assessment – PICADA,
2002-2006. www.picada-project.com
2. EU Directive 2008/50/EC on ambient air quality and cleaner air for Europe, Annex XI, 2008
3. LEE, J., MAHENDRA, Sand ALVAREZ, P.J.J. Potential environmental and human health impacts of nanomaterials used in construction industry, in Nanotechnology in Construction – NICOM3, BARTOS, P.J. M., BITTNAR, Z., NEMECEK, J., SMILAUER, V, and ZEMAN, J. (Eds.), Proceedings of Int'l Symposium, Prague 31 May to 2 June 2009; Springer-Verlag, Berlin, 2009, ISBN 978-3642-00979-2, pp1-11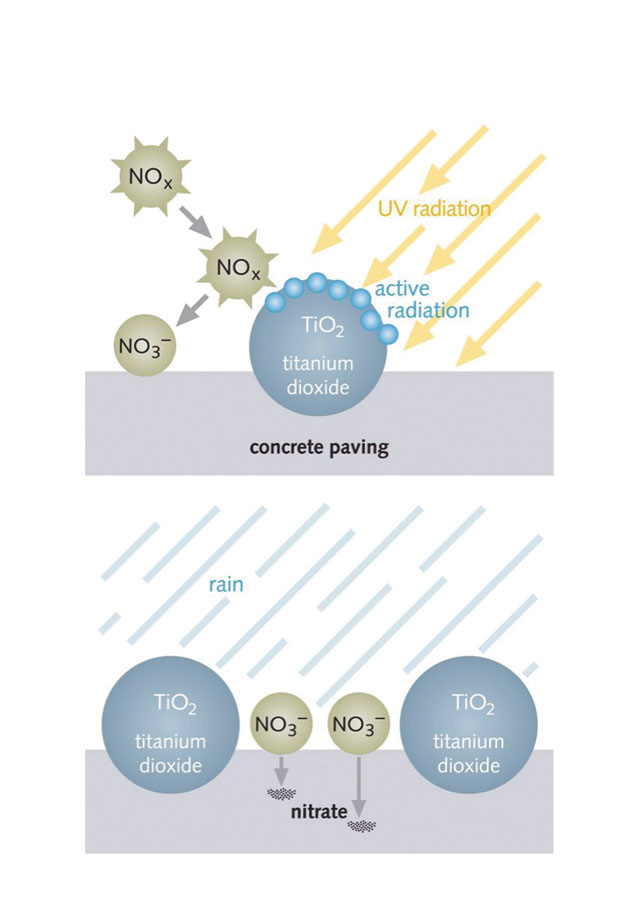 How TioCem reduces NOX
The velocity of the photocatalytical oxidation depends on the light intensity and air flow. In tests 40% NOX immediately oxidises to NO3.
Paving Colour & Size Options